Welcome to the Library Learning Commons!
2017/2018 Library Class Schedule
| | | | | |
| --- | --- | --- | --- | --- |
| Time | Monday | Tuesday | Wednesday | Thursday |
| 9:30 | Mrs. Mackenzie | | | |
| 10:30 | Mrs. Bright | | | |
| 12:45 | Mr. Hamilton | Mrs. Booth | Mrs. Robinson | Mrs. Morrison |
| 1:30 | Mrs. Prette | Mr. Dodds | Ms. March | Mrs. Bennett |
| | | | Mrs. Segato | |
October is Library Month. Help celebrate your library by participating in the following events:
The Scholastic Book Fair is coming to Crystal View October 16th-19th!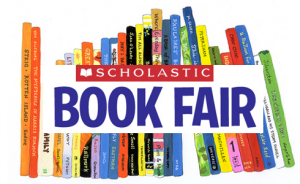 Students will have the opportunity to visit the Book Fair during their regularly scheduled library time, during their lunchtime, and after school from 2:30-3:30. The Book Fair will be open until 7:00 on the evening of the 18th for Parent Teacher Interviews. Look for books, posters, stickers, activity kits and more! We take cash, credit, or cheque.
Enter for a chance to win $25 in books for your home library PLUS $25 in books for your classroom.
Keep looking for your Golden Tickets kids! There have been quite a few winners already.
Our goal is to reach $3,000.00 in sales. If we do, we will receive $1800 back in books for our Library and classrooms. 
Day 1 Sales: $1,150
October 23rd is DEAR Day. Drop Everything and Read!
Monday, October 23rd is Drop Everything and Read Day (DEAR). We will be reading as a whole school at 12:45. Students are invited to bring their favourite books to school, find a cozy spot and read! Students can bring a blanket, a stuffie, or even wear their jammies! Our generous PAC will be providing popcorn for each classroom as a special treat. Let's get reading!
WHAT'S NEW IN THE LIBRARY
Our Grade 5 Library Helpers
Mr. Dodds
Mrs. Prette

Lily A., Cecilia, Tahia, Sophie H.

Sophie S., Maizie, Charlotte, Hazel

 Alicia, Evelyn, Abbey, Eden

Kira, Kaylie, Sam, Mathew

Zach, Nathan, Sage, Presley

Keagen, Jaymi
Thank you Grade 5!
Below are a variety of learning resources for students, teachers, and parents.
The "Tutorial" guide is HERE
World Book: 

EBSCO Host:

Gale: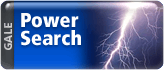 KNOW BC:

Media Smarts: 

myBlueprint: